Stonework, Patios, Pool Decks, Outdoor Kitchens & More
Extend Your Home's Outdoor Living with Residential Hardscaping.
Hardscapes: Outdoor Beauty Built to Last
Heartstone's residential hardscaping projects include concrete interlocking pavers, stone patios, concrete pavers, brick patios, pool paver patios, concrete walkways, step structures, brick driveways, natural stonework, custom stone firepits, concrete recycling, and more. Each project is tailored uniquely to client needs using hardscape materials that are built to withstand extreme weather.
Check out all of our residential hardscaping projects and get a free quote today to begin your home's outdoor transformation!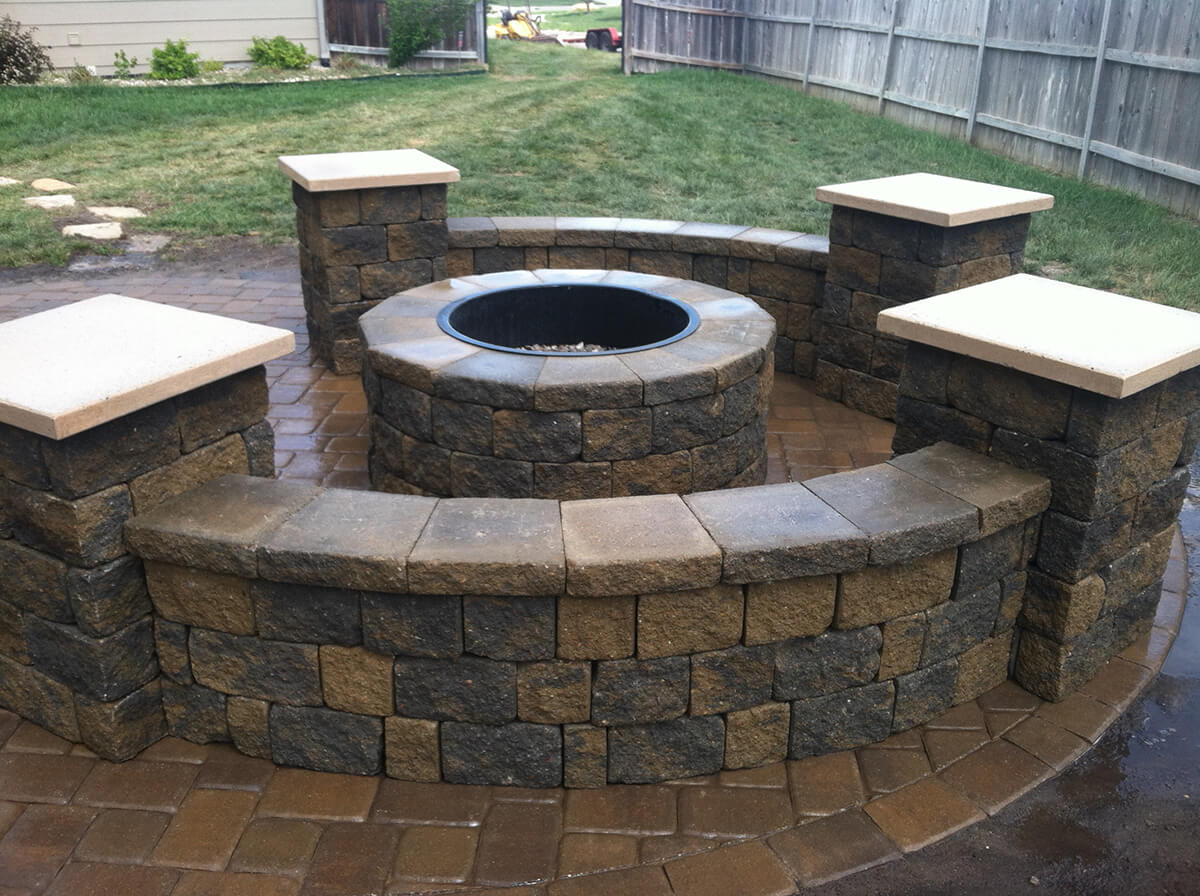 Fireplaces & Firepits
Our team uses various mortarless block and stone options to create stone firepits, brick firepits, and rustic firepits to enjoy year round in your backyard.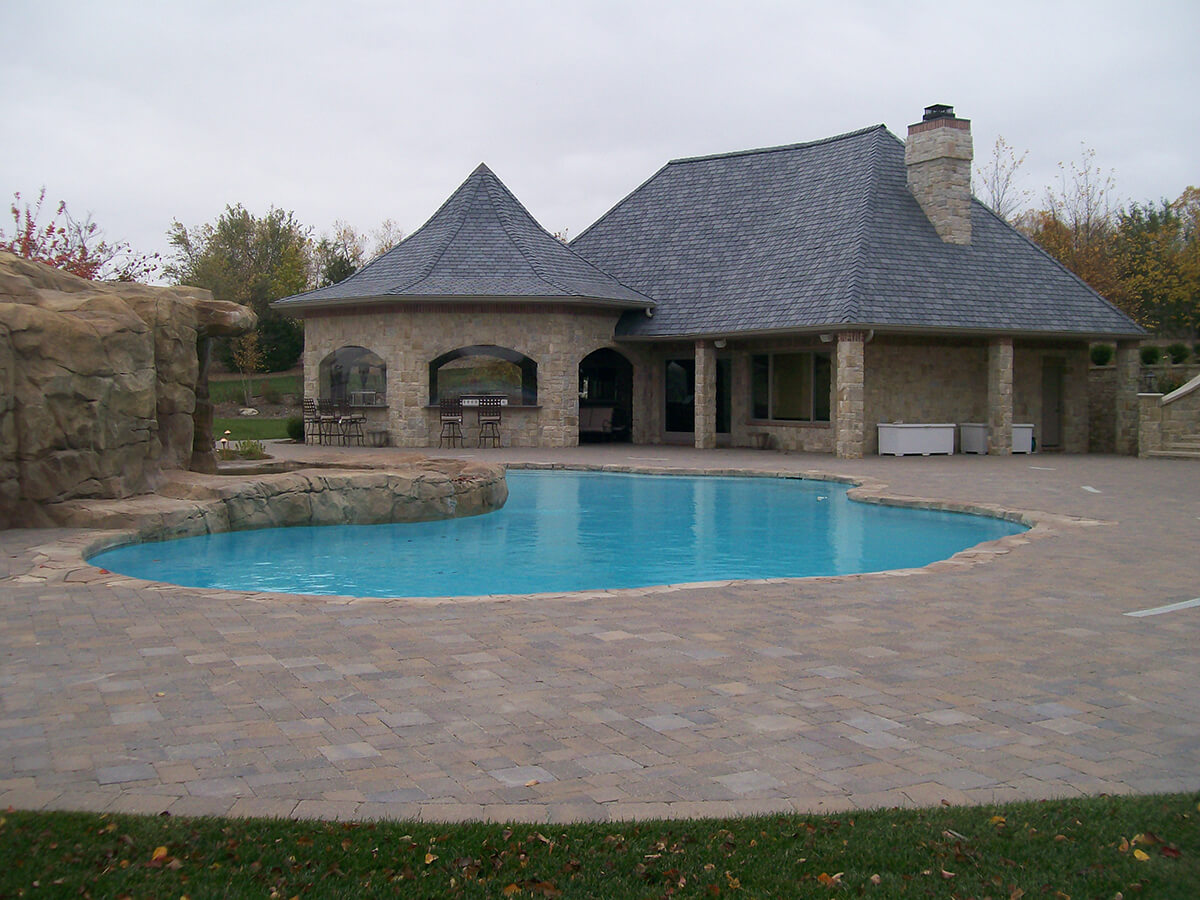 Paver Pool Decks
Usually placed on a concrete base, we design and install custom created stone pool patios and stone pool decks. Transform your home's outdoors into an oasis!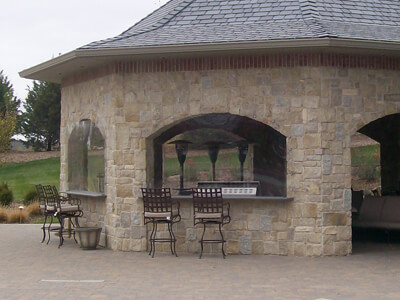 Outdoor Kitchens
Our skilled team of artisans creates tailored outdoor stone kitchens, stone grills, and more to accommodate your outdoor cooking needs.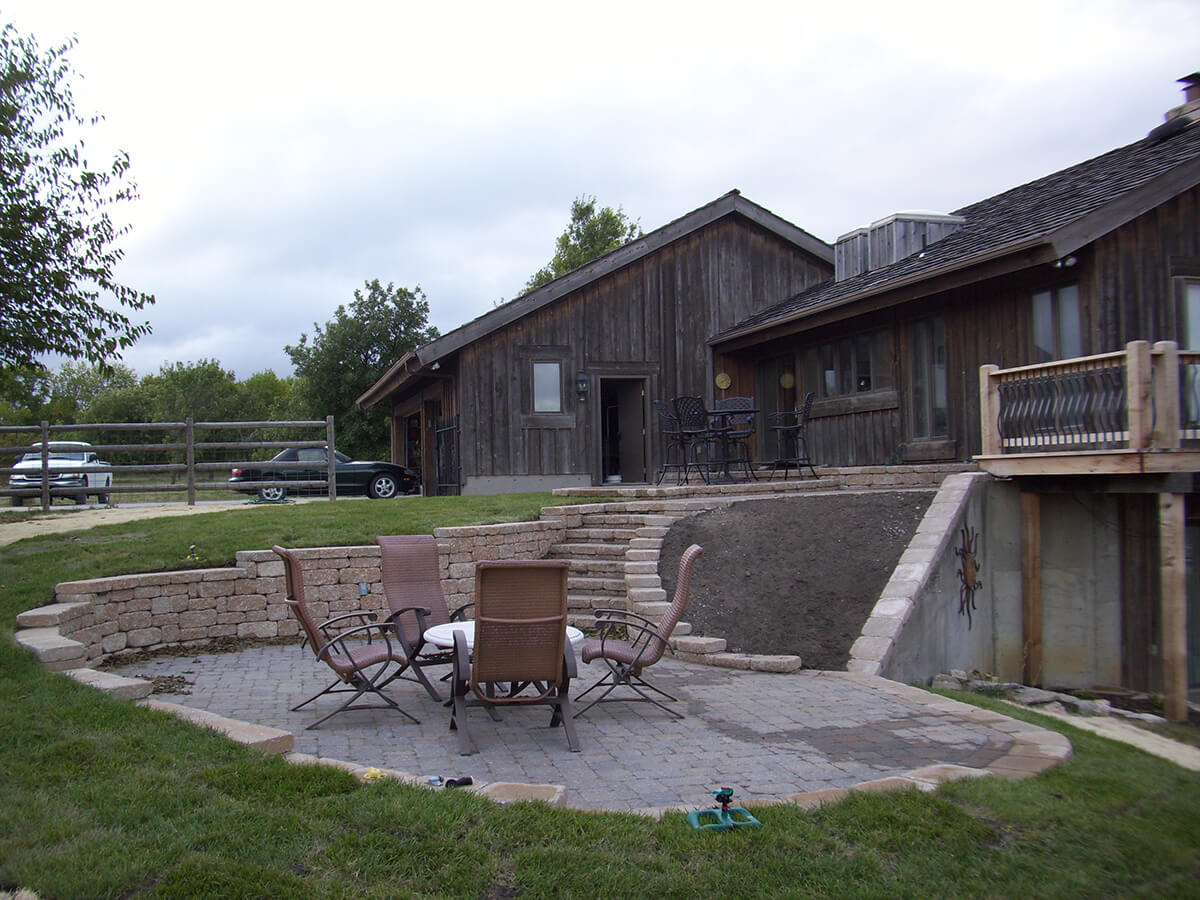 Paver Patios
Heartstone can install various paver styles and levels in a multitude of colors using either a concrete or gravel base that are built to withstand the extremes without shifting, expanding, or lifting. Our artisans specialize in these types of stone and paver patios to enhance and enjoy your home's outdoor living areas. 
Stonework patios

Paver patios

Brick patios

Landscaping rock

Concrete pavers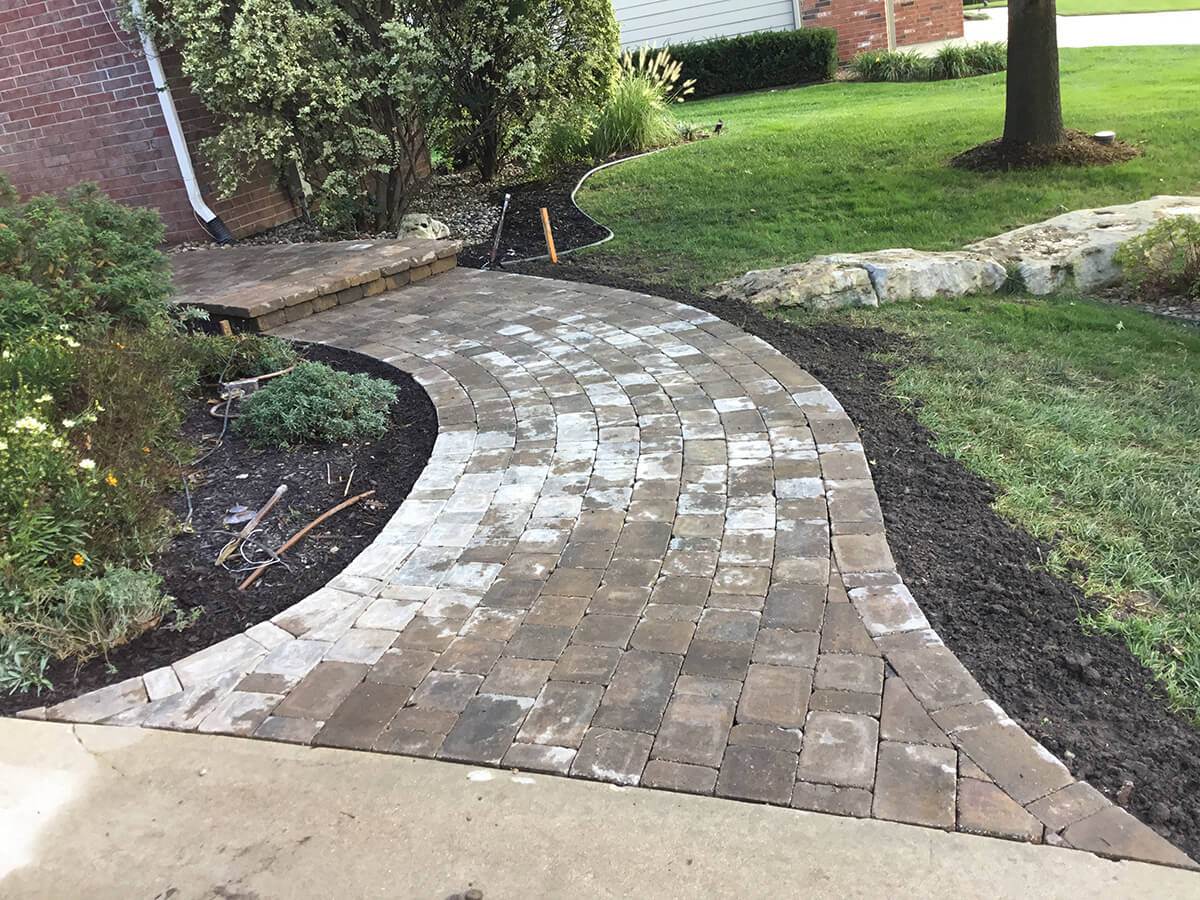 Brick and Stone Walkways
Our team installs a concrete or gravel base and uses various paver styles and colors in stone or brick tailored to design and enhance your home's curb appeal. Each project is unique to our clients and built to withstand tough Midwest weather conditions.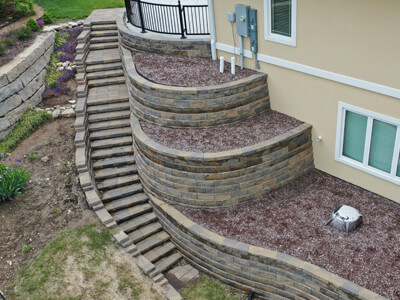 Outdoor Staircases
We use mortarless constructions to create stone outdoor staircases with a wow factor. Our team will work to custom create a stone backyard staircase or stone or brick front porch staircase tailored to your needs. Create a solid first (and lasting) impression for your home!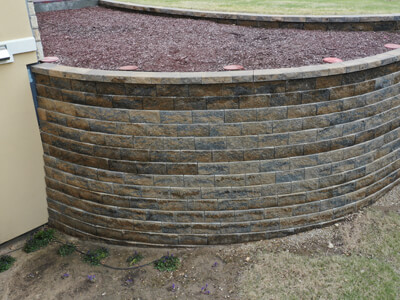 Retaining Walls
Heartstone uses mortarless manufactured or natural stone to create stone walls, block walls, and landscape walls that retain earth or water. Create an outdoor garden walkway that will last for many years to come.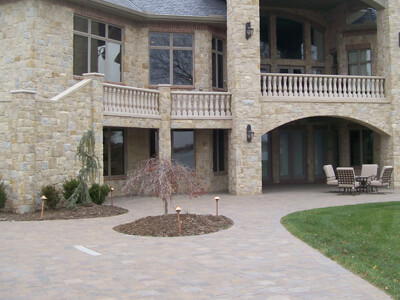 Hardscape Restoration
We take pride in our growing craftsmanship over the course of 30+ years. Our artisan's can restore and fix old and aging hardscapes to look new or better again. We specialize in brick fixes and paver rehab to keep your home's outdoors well maintained.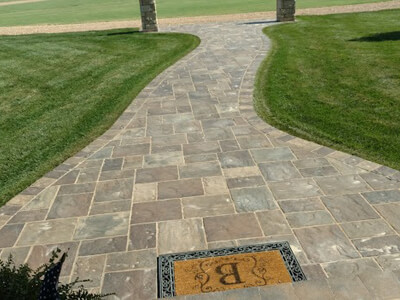 Sealers
Our team provides sealers that help protect flat hardscapes from the elements and stains. Preventative maintenance can keep your home's hardscaping from expensive repairs in the future.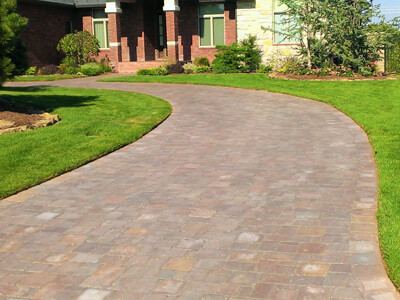 Driveways
We work with the flow of vehicular traffic and use a concrete or gravel base to install stone driveways, paver driveways, and brick driveways. Each project is unique as we use various paver styles and colors in stone or brick tailored to the design you like. Enhance your home's curb appeal with a newly transformed driveway!
We proudly offer a free, no-obligation consultation
"Heartstone presented with longevity in the business, the ability to view previous work done and an attitude that they were interested in working with and for us. We would utilize Heartstone again for future projects and absolutely would recommend them to anyone considering a stone/paver project."

"The professionals at Heartstone considered my needs and my ideas and executed a project more beautiful and exciting than I had first imagined possible."

"I just wanted to let you know how pleased we are with the job you guys are doing. We really appreciate your honesty, integrity, and craftsmanship. Everything is beginning to come together and it is looking great. I appreciate your extra effort and watching out for us. Your ideas and suggestions have been very helpful."