Commercial Hardscaping
Public and Government Hardscaping Services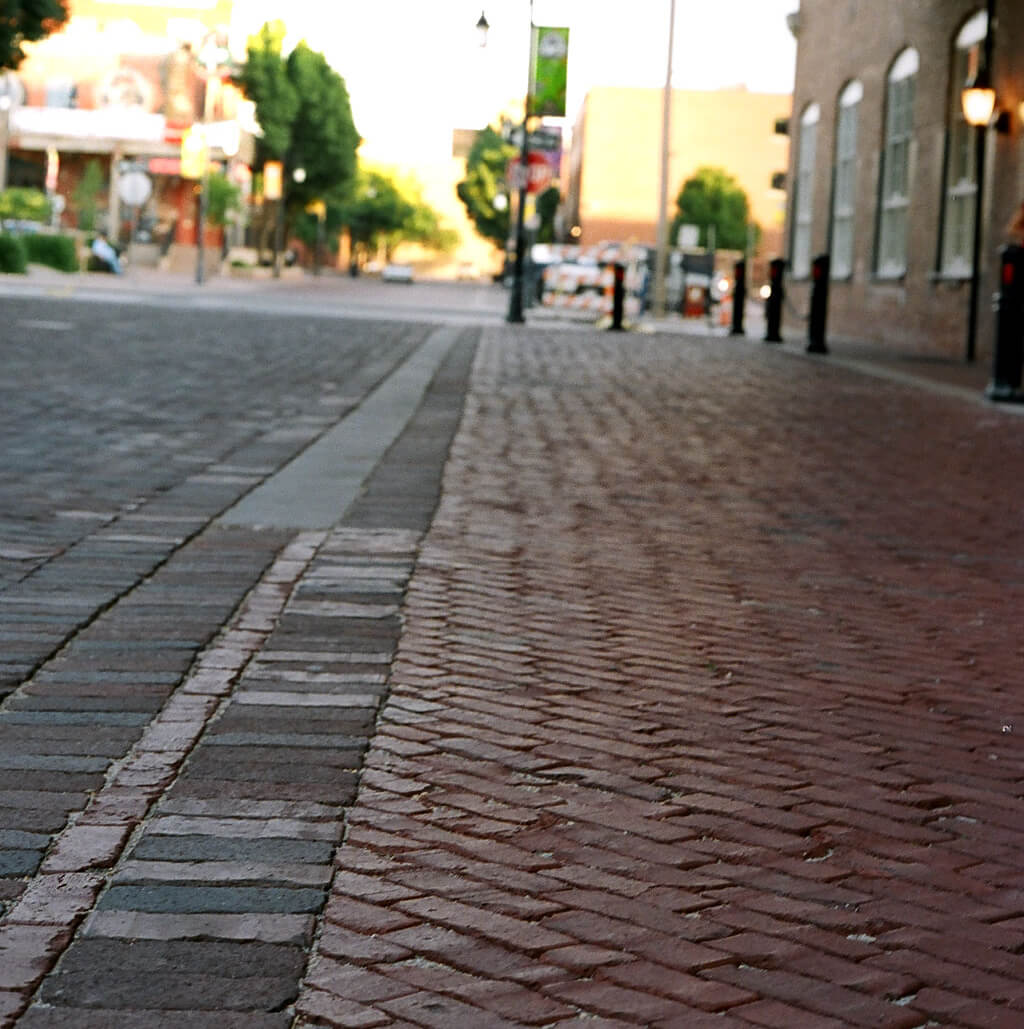 Midwest Commercial Hardscaping with Integrity
When you work with Heartstone, you're guaranteed something special and unique. Each project is custom-tailored to exceed client expectations and created with integrity, honesty, and the skilled craftsmanship of our experienced artisans. 
Our Kansas and Oklahoma commercial hardscaping services include modular pavement, concrete pavers, natural stone, retaining walls, sealers, hardscape restoration, and concrete breaking, concrete removal, and concrete recycling.
We serve Wichita, McPherson, and Manhattan, Kansas, as well as throughout Oklahoma and are fully insured, licensed, and certified by the Interlocking Concrete Paver Institute. See our commercial hardscaping projects and contact us for more details!
Modular Pavers
Pavers are built to endure the extremes without expanding, shifting or lifting. Four times stronger than concrete and ten to twenty times stronger than asphalt, pavers offer the most durable and longest lasting of any hardscape material.
Easy to clean
Each paver is consistent in size to produce a flat surface, making snow removal or fall sweeping a snap and easy to clean.
Endless design options
Heartstone offers one of a kind custom hardscaping design. Choose from textures including beveled edges for a timeless beauty. There's an almost endless number of colors, shapes, sizes and textures to suit projects of any style, from classic to modern.
Efficiency
We're experienced in mechanical paver laying and use an Optimas mechanical paver layer machine. Heartstone proudly offers shorter installation times and cost-savings for larger commercial projects including parking lots, streets, malls, and plazas.
We proudly offer a free, no-obligation consultation
"Heartstone presented with longevity in the business, the ability to view previous work done and an attitude that they were interested in working with and for us. We would utilize Heartstone again for future projects and absolutely would recommend them to anyone considering a stone/paver project."

"The professionals at Heartstone considered my needs and my ideas and executed a project more beautiful and exciting than I had first imagined possible."

"I just wanted to let you know how pleased we are with the job you guys are doing. We really appreciate your honesty, integrity, and craftsmanship. Everything is beginning to come together and it is looking great. I appreciate your extra effort and watching out for us. Your ideas and suggestions have been very helpful."