Heartstone Artisan Hardscaping
Some Treasures Are Found,
Others Are Built.
See What Sets Our Work Apart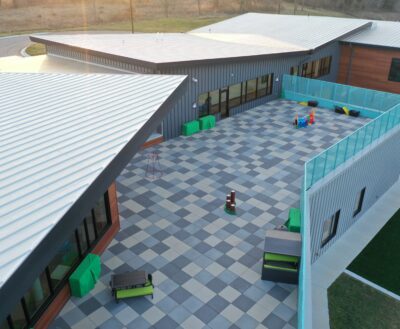 Commercial Rooftops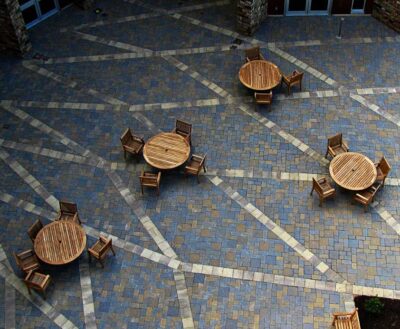 Paver Plazas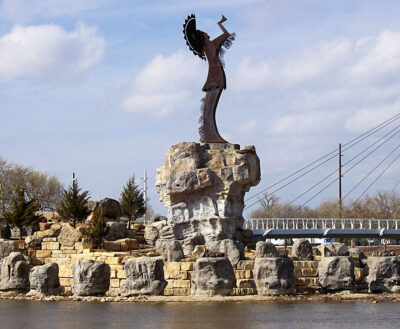 Natural Stone
30 Years Paving Our Path in Midwest Hardscaping
In 1987 Heartstone was formed by the Jantz family. In the beginning Kirby
and his son Chad set out with a truck and a wheelbarrow hoping to fulfill
dreams of becoming a top hardscape company in Kansas and the Midwest.
Over 30 years later they've done just that along with building a growing
aggregate recycling division operating in multiple states.
Heartstone has the grit and determination of a Midwest family-owned
company that finds life in a competitive market. They've earned their
reputation as a company that does superior work the honest way – with good
people, innovation and persistence as stepping stones to success.
While the third generation of the Jantz family is now taking leadership, the
foundation of integrity and pride of workmanship that Heartstone was built on
remain core values. Under this new leadership they are also proud to be a
Veteran and minority owned business.
Responsiveness
From planning at the approach, to the efficiency and master craftsmanship throughout the project, we'll set your project apart from other Kansas and Midwest hardscaping. Always done right and on time.
Stability
We're an experienced group of true tradesmen with a sole focus on hardscaping. Our multiple skilled crews give us the flexibility to be on your project when you want us there.
Bonding Capacity
When your project owner or insurance company requires it, Heartstone can provide a performance and payment bond with ease. Our goal is the best experience and a smooth process for our clients.
We proudly offer a free, no-obligation consultation
"Heartstone presented with longevity in the business, the ability to view previous work done and an attitude that they were interested in working with and for us. We would utilize Heartstone again for future projects and absolutely would recommend them to anyone considering a stone/paver project."

"The professionals at Heartstone considered my needs and my ideas and executed a project more beautiful and exciting than I had first imagined possible."

"I just wanted to let you know how pleased we are with the job you guys are doing. We really appreciate your honesty, integrity, and craftsmanship. Everything is beginning to come together and it is looking great. I appreciate your extra effort and watching out for us. Your ideas and suggestions have been very helpful."