About Heartstone Inc.
Hardscaping with Family at Heart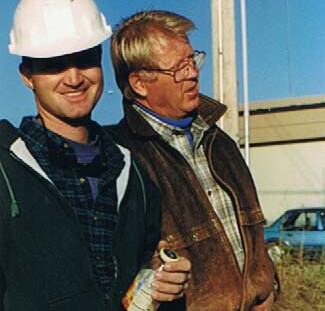 Decades ago, Kirby Jantz, a master stonemason, owned Kirby Jantz Construction with a focus on masonry. Brick like units are set by hand in streets, plazas and walkways but Kirby had noted a newer style of construction using "interlocking concrete pavers." He soon had a vision to be the first in the Midwest to specialize in these pavers.
Heartstone is Formed
In 1987, Kirby's son, Chad Jantz, teamed up with his master stonemason father. Using a truck and wheelbarrow, the two formed Heartstone and set out to make Kirby's vision a reality. Thirty years later, concrete pavers are the core of the business. We not only specialize in interlocking concrete pavers, but in many other areas of the hardscaping industry including natural stone, retaining walls, sealers, and hardscape restoration.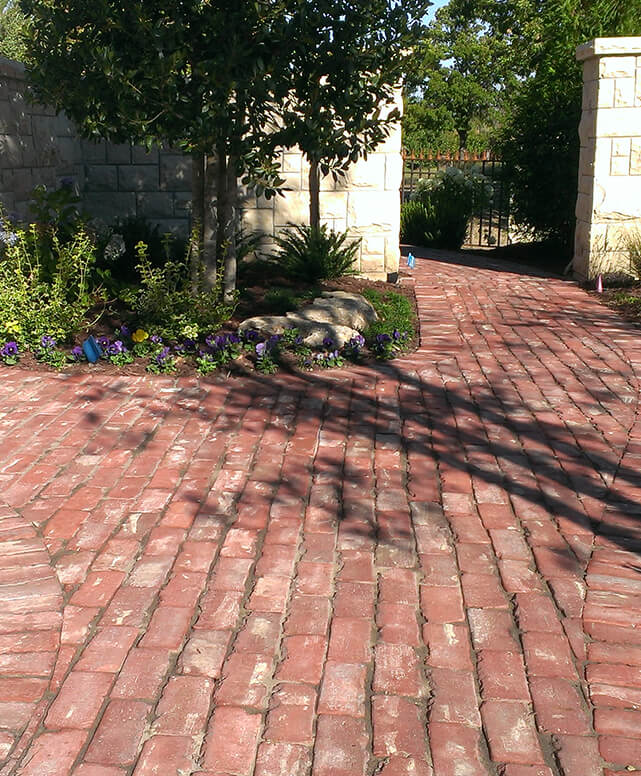 The Next Generation of Hardscaping
While Heartstone initially had a commercial hardscaping focus, we have become a leader as a top residential hardscaper as well. Chad's son, Christian Jantz, now oversees Heartstone's residential hardscaping projects. From driveways, patios, pools, stairways, walkways, and terraces – Heartstone's artisans will enhance your home's outdoor space with long-lasting beauty for years to come.
Stepping Stones to Success
Our company is a good example of the grit and determination of a Midwest family-owned company that finds life in a dry and competitive market landscape. We've earned a solid reputation as "hardscape artisans" among area homeowners, builders, contractors, architects, engineers, and city officials the hard and honest way. Innovation, hard work, persistence, and cultivating good people continue to be our guiding principles to success. See our work that lead us here!
A Green Contractor
In 1998, Heartstone purchased a recycling plant and now performs demolition concrete and asphalt recycling by contract. Rubble is reused as a new road base on highway projects. This saves on hauling costs, dump fees, and conserves valuable landfill space that has traditionally been consumed by demolition concrete. Check out our mobile concrete recycling services and go green!
Clients: The Core of Our Mission
Heartstone maintains the highest levels of integrity, honesty and craftsmanship in our work by solidifying long-lasting relationships with our clients. From concrete pavers, retaining walls, sealers, or hardscape restoration – a business or home's outdoor environments are a direct expression of style and create character. We'll do what it takes to achieve it perfectly.
Community Care
We believe that we have been blessed with "good brains and good resources," therefore it's our duty to invest them wisely in giving back to our community's development. The result will be a positive contribution in our community and a measurable benefit for Wichita families to enjoy a livelihood and an opportunity to apply individual skills and abilities. We currently have open career opportunities and plan to continue providing job opportunities to Wichitans as we grow!
We proudly offer a free, no-obligation consultation
"Heartstone presented with longevity in the business, the ability to view previous work done and an attitude that they were interested in working with and for us. We would utilize Heartstone again for future projects and absolutely would recommend them to anyone considering a stone/paver project."

"The professionals at Heartstone considered my needs and my ideas and executed a project more beautiful and exciting than I had first imagined possible."

"I just wanted to let you know how pleased we are with the job you guys are doing. We really appreciate your honesty, integrity, and craftsmanship. Everything is beginning to come together and it is looking great. I appreciate your extra effort and watching out for us. Your ideas and suggestions have been very helpful."